Support Us
Here are some ways you can support us:
Offer a donation Visit Cornell's gift site. Select "College of Engineering and Other" for the Designation. Finally add "Cornell MineSweeper" to Other designation or special instructions field.
Our Design
Nero (2008-2009)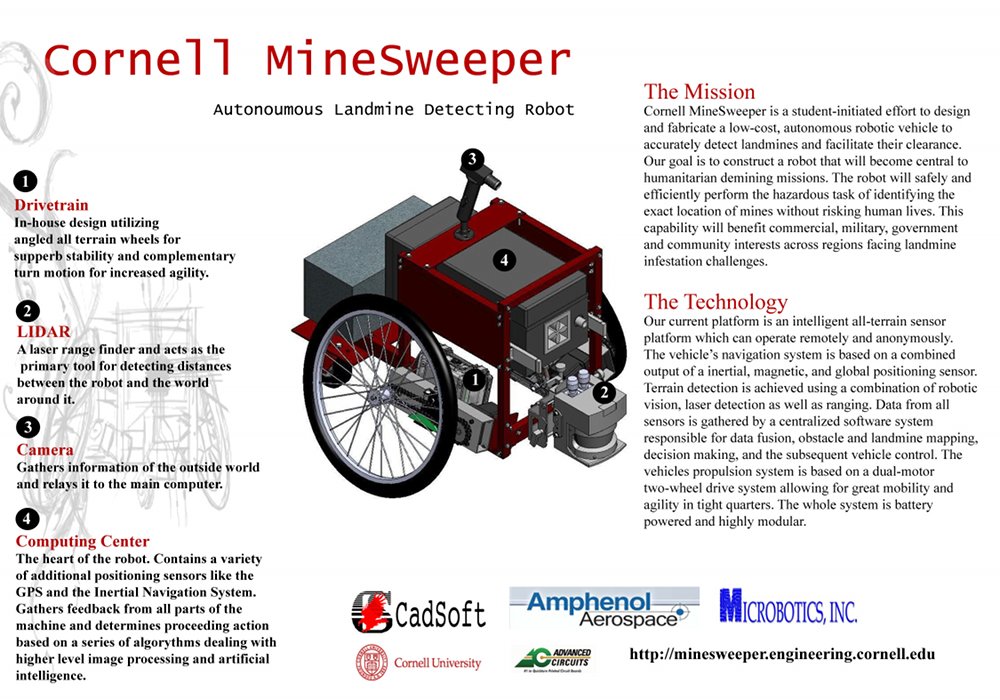 Media
Tech Specs
Gladiator (2007-2008)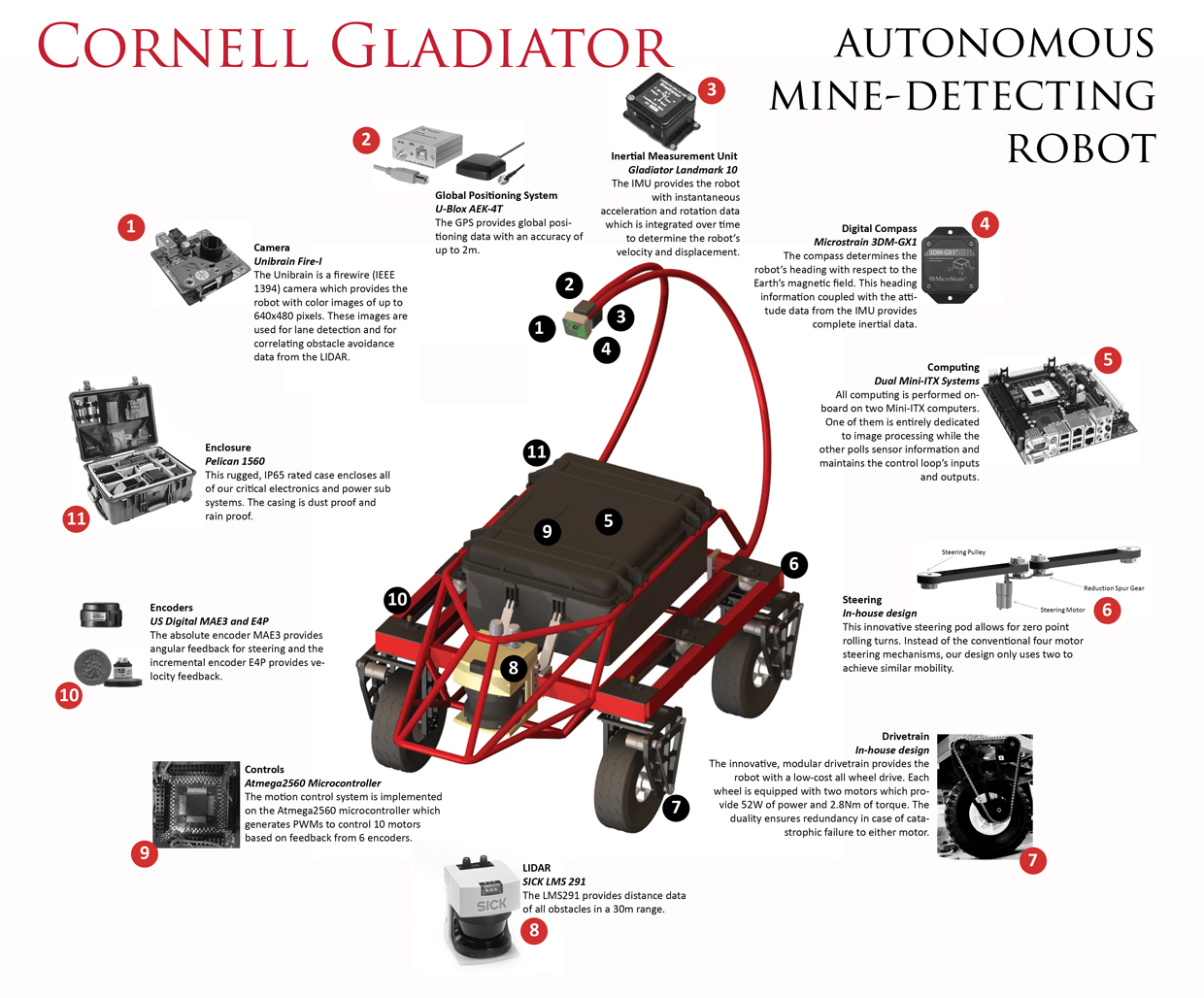 Media
Tech Specs
Tech Docs
© 2007-2010 by Cornell MineSweeper. All Rights Reserved.